---
So, you've decided to enter into the world of internet-based advertising - Congratulations! Now what?
In your search for a website designer, you will find many companies that often charge excessive fees, even for a simple website. Our custom services are highly affordable and are intended to get your site online in a timely manner; while focusing on your individual needs and desires. If you need a website but have no idea where to start you are far from alone.
Having a website is a virtual necessity for any business, whether a small company just starting out, or a large, established corporation wanting to expand it's visibility or promote and sell products online. A professional looking website enhances your visibility on the web and works for you 24 hours a day, 7 days a week, 365 days a year, worldwide.
Having a responsive website has become essential; Google has recently announced that it will begin favoring mobile-friendly sites with their new search engine algorithms. If your site is not responsive, the time is now to get it updated!
---
Web Design
Your website is the centerpiece of your marketing efforts, and should represent you and your companies brand; while being user-friendly and effective.

Responsive Designs
More and more web browsing is occurring on mobile devices; be sure your customers can experience your full site on any device they are using.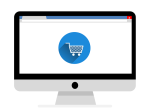 eCommerce Websites
Whether you have 1 product or 1,000 products, an eCommerce websites insures that your customers can buy your goods and services 24/7/365.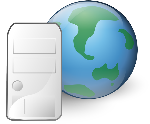 Web Hosting
We offer reliable, affordable web site hosting; including domain level email accounts.
I could go on and on and fill many pages about how wonderful Kelly and her team are. The two most important things in a long distance business relationship are trust and responsiveness. After getting to know Kelly, I have complete faith in her. read more...
~ Curtis Knight
Owner, Curtis Knight Entertainment
Kelly has built a couple of beautiful, well-functioning websites for me. She's extremely astute in knowing what is needed on the site and her responsiveness is lightening fast when I need a change. I've been extremely pleased with her services and I couldn't be happier to have her on my team. Highly recommend.
~ https://jeannieingram.com
Kelly was a pleasure to work with and made building my web site very easy. I gave her just a general idea of what I wanted it to look like and she somehow created exactly what I envisioned in my head. She also had great ideas of her own and guided me through the process. If I wanted to try out some different ideas she was more than happy to work it through with me. I always dreaded having to build a web site, it seemed like a lot of work, but Kelly actually made it fun!
~ Don Sanni